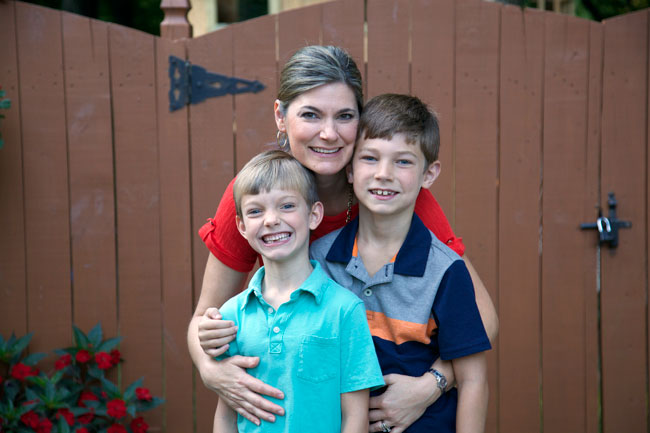 Hi!  I'm Laura Kubicki. I'm a happy wife and mother of two boisterous boys.  I am also a licensed real estate broker, a business owner, blogger, and photographer.
Happy is the key word here.  I truly believe life's a journey and when we look for the good in our lives and the world, that's what we find. My plan is to make the most of my time here and hope to perhaps inspire others to do the same.
Things that make me happy are the three F's – family, friends, and food – of which I just can't get enough of…
I love spring and summer, adore flowers and tending my little garden, am a fan of "Madam Secretary" and love all kinds of cultures and music.
However, my favorite place on earth besides my home, is the beach – specifically Emerald Isle, NC.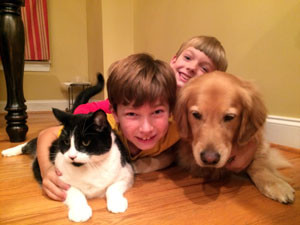 Laura and her husband Jason Kubicki live in Winston Salem, North Carolina with their two sons Jack (10) and Joseph (8), a Golden Retriever Dixie, a rescued tuxedo cat Comet, and four goldfish (available to a good home :o)!

Laura enjoys cooking, decorating, entertaining, traveling, picture taking, and blogging.  She is the owner of Laura Kubicki Realty with Berkshire Hathaway HomeServices, Carolinas.  She and Jason also own and operate The Signal Company, a IT Networking firm also based in Winston Salem, NC.  Laura also volunteers her time at her sons schools and she and her family are active members of Home Moravian Church.