Ready for a mouthwatering, "I can't wait for breakfast" treat?  These peanut butter muffins couldn't be more that!
And since the temps are pushing into the higher end of the 90s down here in the south these days, Jack and I thought a fun indoor morning activity would be to make a quick batch of these for breakfast, snack, whatever…!
NOTE:  IF you have peanut allergies – these are NOT for you.  Sad face here.
However if you do not have peanut allergies – you simply MUST try these scrumptious goodies.  And with oats, natural PB, whole wheat flour, and skim milk, they're a bit more on the 'good for you' side of the fence than not!
So…first Jack got started by combining the dry ingredients…look at that smile!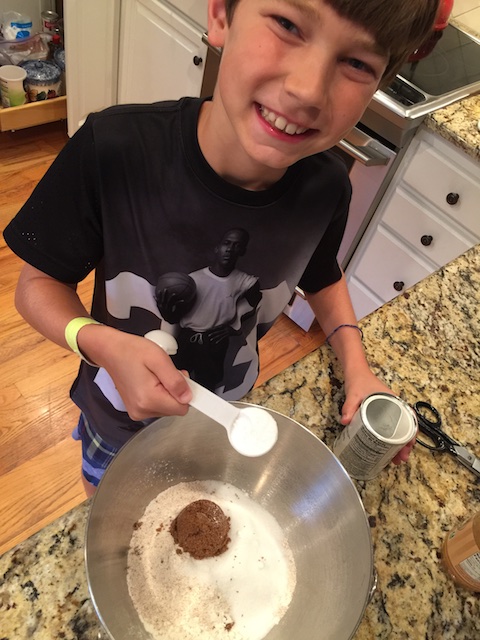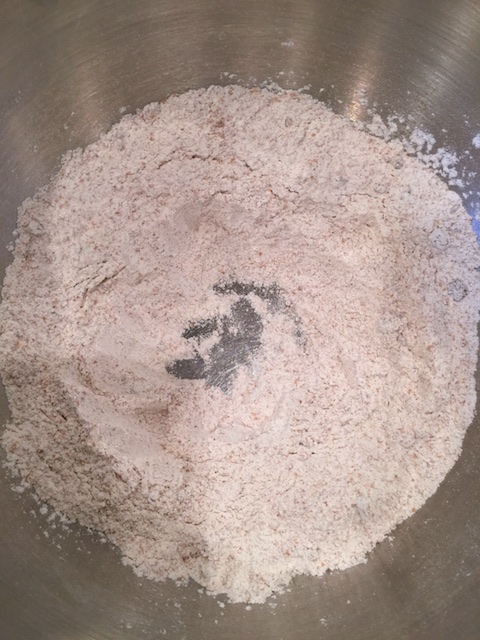 Next…Jack combined the wet ingredients…
Then he added them together and stirred 'til just moist!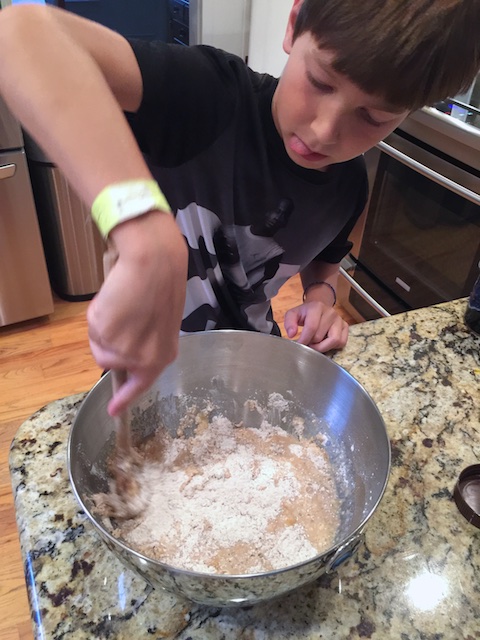 Then he scooped…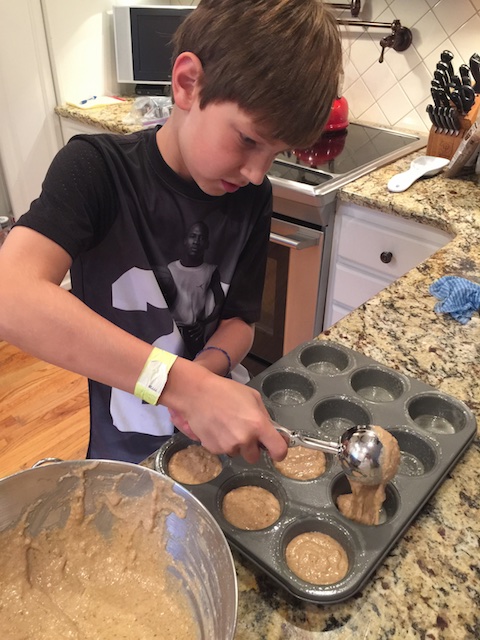 And finally, sprinkled with turbinado sugar…I did the batch with peanuts and sugar on top :o)!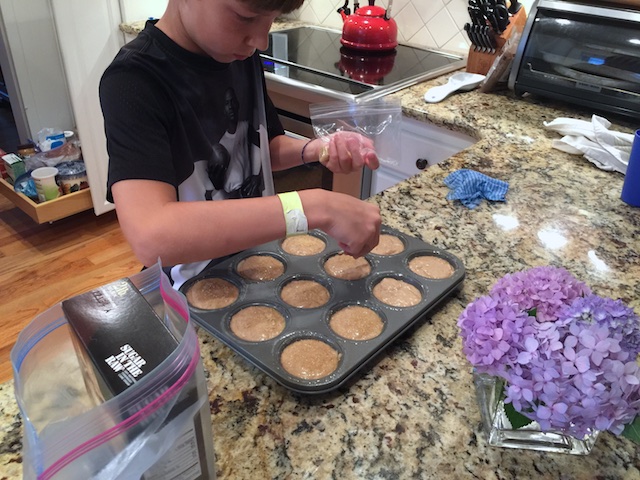 He then popped them into the oven for 18-20 minutes…
And Ta-Da!  C'est manifique!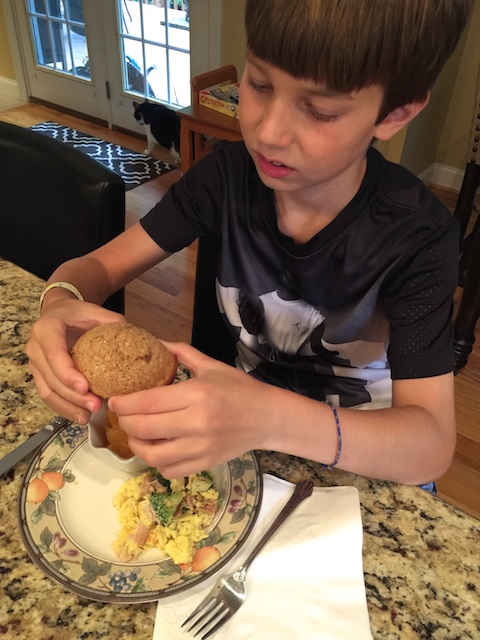 Now it's your turn!  Let us know what you think!!!  And don't forget to subscribe to Laura's Choice and like us on Facebook at Laura's Choice Blog.
Happy muffin-ing my friends!

If you don't have oats on hand, just substitute the same amount with whole wheat flour.