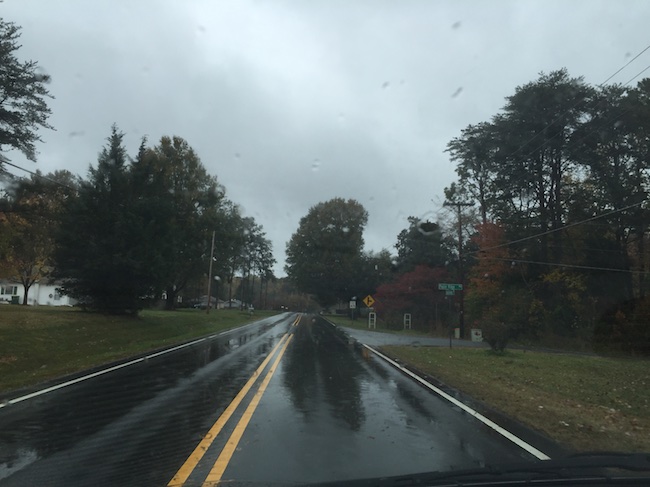 Gray.
Rainy.
Cold.
Damp.

Bone chilling damp.
And did I mention the gray?  Dark gray.  Like the sun suddenly lost half its intensity.  Brrrr!
And yet, as I drive through this gray, rainy, cold, damp, bone chilling day to retrieve my young pumpkins from school – I see the colors of fall, still boldly glowing, in spite of the relative darkness.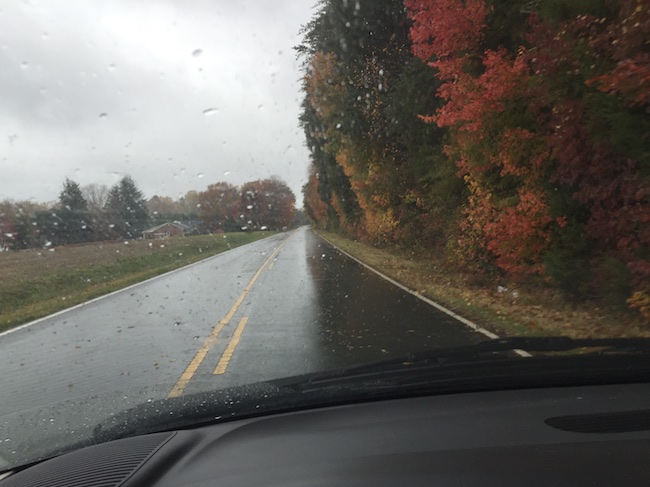 And the golden, red, orange colors illuminate the world around me, in spite of the rain, like they only can this time of year.
And so I choose to see their beautiful light.
And I appreciate their softly glowing reminder on this gray and gloomy, October Tuesday, that we too can let our light shine – even on the darkest of days.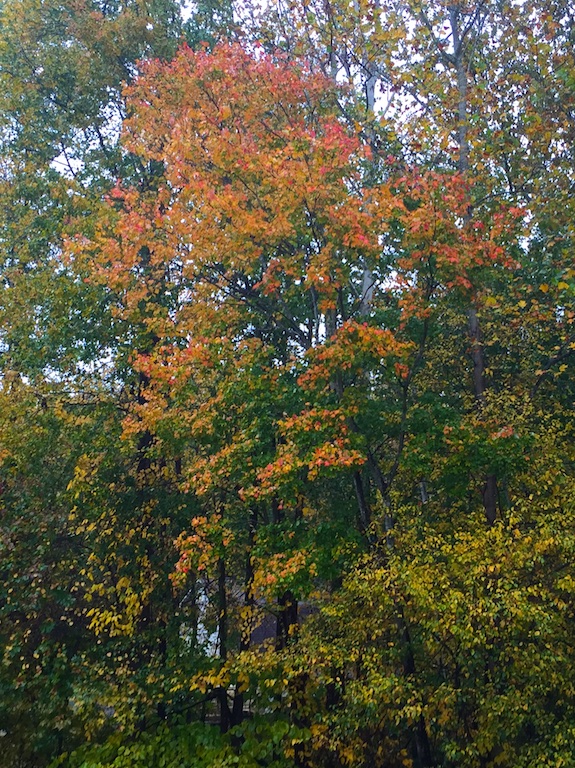 And perhaps, help remind those around us to stay focused not on the world's darkness, but on it's radiant light – where we all really shine.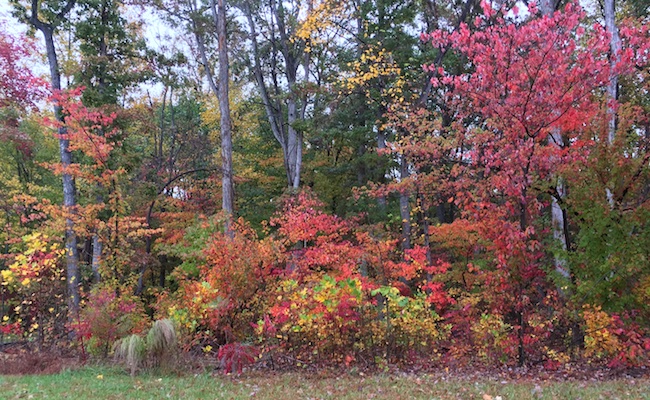 Live happy my friends!