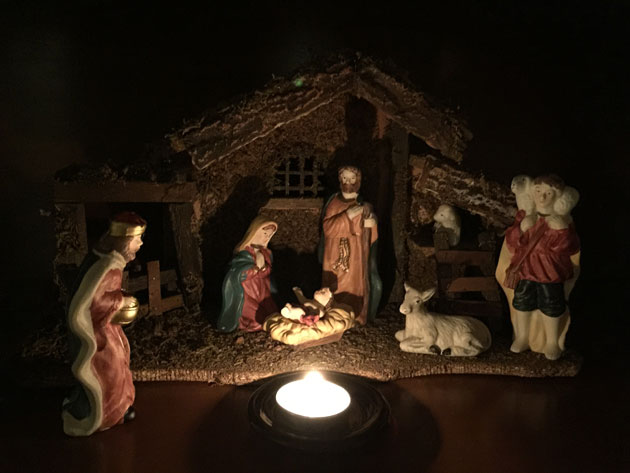 It's Christmas Eve.  And what an Advent season it's been!  The hustle and bustle seems to me to get more hustle-ie and bustle-ie each and every year!
This Advent, we've been on a magical journey to the North Pole on the Polar Express (it happened to visit Bryson City, NC this year – what luck!), were the family lighter of Advent Candles on the Advent Wreath at our Home Moravian Church, in Old Salem, celebrated Joseph's 7th, our nephew/cousin's Jakob's 1st, and my dad's XX birthdays, attended the Nutcracker, the Davie Dermatology Christmas Party, and went out to dinner with family friends, all sprinkled around a couple last minute third grade school projects and shopping!  Phew!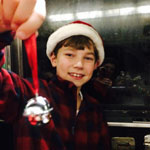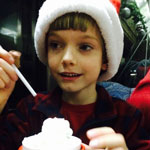 Now, all the presents are wrapped and some are under the tree (Santa will be bringing the rest come morning I'm sure).  The breakfast casserole, coffee, Christmas Kringle, and Cranberry Bread are 'holding' in the fridge for tomorrow morning's festivities and we're getting ready to head out for our traditional Moravian Christmas LoveFeast service in Old Salem at Home Church.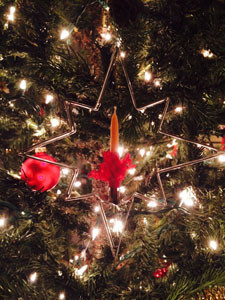 Whatever you find doing on this 2014 Christmas Eve, know you are wished the merriest, brightest, most blessed Christmastide, for the 12 days of Christmas are just about to begin!
We wish you a Merry Christmas and much love always,
Laura (and the fam)!