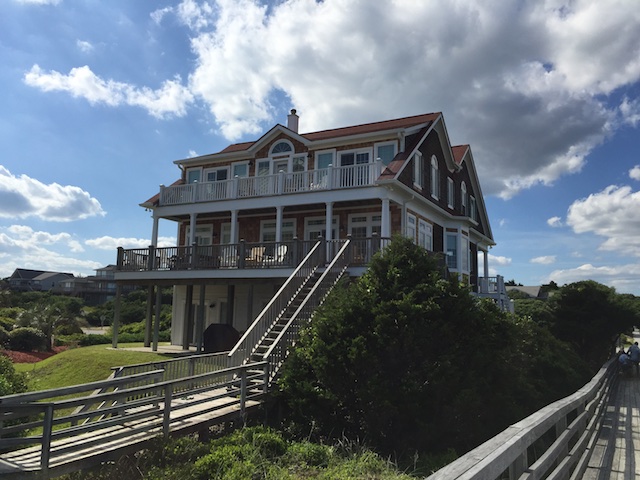 Any professional home stager will tell you that the basic principals remain the same throughout the year—keep things clean, clutter free and colorful. Each season has its own special set of rules. There are a number of things you can do both inside and out to emphasize each time of year:
Add splashes of seasonal color to your porch with potted flowers in spring, Poinsettias during the holidays, pumpkins and mums in the fall, etc.  Greenery accents also add a nice touch. By introducing seasonal colors, your home becomes very attractive to prospective home buyers.
Bring seasonal colors into a home with accessories like throw pillows, area rugs, artwork, towels and bedspreads. If you change accessories, the whole house changes.
Use decorative knickknacks that speak of the season, such as pears, eggs, and seashells. Add fun seasonal patterns in fabrics and wicker where you're able.
Consider updating the drapery panels in a home or office.
All rooms are important and there are ways to liven up each. You want the buyer to absorb the whole house, not just one or two staged rooms, so it's important to create a cohesive design.
And how about the great outdoors?
Remove fallen leaves and dead plants.
Maintain your lawn. Clean up any toys and clutter around your property.
Add bright, new plants where you can.
Trim bushes and hedges.
Scour outdoor furniture if appropriate.  Plump the cushions.
Sweep porches and patios.  Hang a decorative flag.
If you can take advantage of all that each season has to offer when sprucing up your home to sell, you'll find you have much better luck selling it than if you choose not to stage.  And if you'd like some friendly assistance just email me and I'll be happy to help!
And don't forget to "like" me on Facebook at Laura Kubicki Realty for even more up the minute staging and other ideas for your home!