My kids love pickles.  Mostly dill ones.  Kosher dill ones that is.
Not Zesty
Not Bread and Butter – I love those!
Not too garlicky – ie. Claussens – I love those too!
Not jars filled with pickles nestled with other garden vegetables marked Farmer's Garden.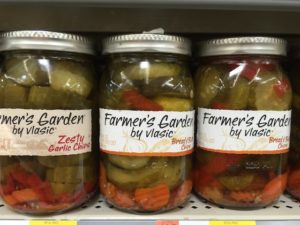 Just plain 'ole Kosher Dills.  Vlassic, Great Value, Mt. Olive, Heifetz, Food Lion, Harris Teeter, and you name it brands.  All will do. Jason eats them too…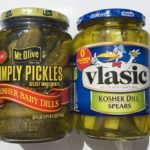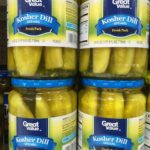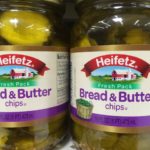 So it probably goes without saying the number of jars of pickles we go through, along with the ever increasing grocery price creep (help!), was beginning to become a bit burdensome…'til one day Jack 'jarred' my memory (no pun intended) and said enthusiastically,

"Mom!  Let's save the pickle juice and make our own!"
And off we went to homemade pickle heaven, with my children 'relishing' their summertime project that cuts our pickle bill in at least half!  They love slicing their own cukes and placing them in the jar of already made, briny liquid – and two days later?  Voilà!  Pickled pickles!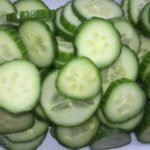 And what a great real life lesson in "delayed gratification" that can be so hard to teach in these instant entertainment IPad/cell phone days…but I digress…
I know this works well, because not only did my children gobble them down, but when a group of their friends appeared for an impromptu summertime lunch, I pulled out our jar of "homemade" pickles to the oohs and ahhs of the young, frolicky, crowd, and NOT A SINGLE ONE WAS LEFT!
Yep.  The whole lot of them, ate the whole lot of them!
And let's do the math – gag!
A regular cuke is what – around fifty cents. The fancy English kind around $1/$1.25?
At the farm stand in Lewisville this summer – 10 pickling cukes cost me $1.00
In my little "mamma garden" one cuke plant ($3) gave me over 50 cucumbers – what's that? Like six cents each??? Contrast that with a jar of new pickles, (depending on the variety and where you choose to purchase them), at $2.00-$4.00 per jar (on average)!
And you don't have to buy vinegar, sugar, mason jars, and all those other pickling spices, which again saves you $$$!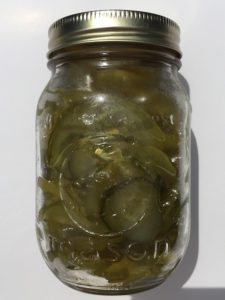 Regardless of where you source your fresh cukes, they're all gonna net you a great pickle price savings :o), when you save and reuse your pickle juice.
And how about the environmental "reuse the jar" impact?
ALL GOOD THINGS MY FRIENDS.  ALL GOOD THINGS!
But wait!  There's more!
No cooking!  And your kids can do it for you, keeping their little selves happy and busy as can be!
So think it over! If your family loves pickles as much as mine, and you're feeling the heavy weight of "store bought pickle" pricing – give it a try and see how you like!
'Til we meet again my friends!  Live happy.  XOXO!  And don't forget to subscribe to Laura's Choice – many thanks!
Save
Save
Save
Save
Save
Save
Save
Save
Save
Save
Save