Hello my busy, fabulous, friends!
Fall is in full swing.  Cooler temps rule and Halloween is right around the corner, as we all gear up to head smack into the holidays.
So before it all hits my dear readers, I want to give you an early gift.  The gift of more time – all wrapped in a saucy, tender, mouthwatering, 3 ingredient, pot roast meal.
I submit to you that this may in fact be the easiest and most delicious slow cooker pot roast of all time…(and I've tried a lot of them)!  Three ingredients friends…just 3!!!!!!!!!!
Heaven!
I promise friends, this recipe will quickly fill your house with a warm, savory, smell that will cause your family to gasp – Umm! What are we having for dinner???  That's exactly what my brother and I used to say when we ran in on a chilly day after school and smelled this amazingly simple concoction!
Look at all that simmering flavor!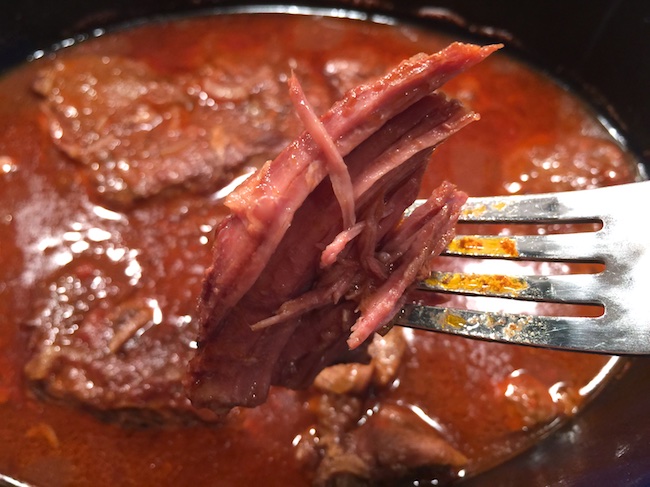 …And all you'll need to do to plate this perfection is cook up some noodles or rice (I use whole wheat egg noodles most of the time – but have you seen the frozen, microwave in the bag rice that's ready to go in 4 minutes with no clean up?) and a veggie side – usually frozen spinach in my house, and you're all done…
Oh and while you're at it, grab a quick glass of red to go with!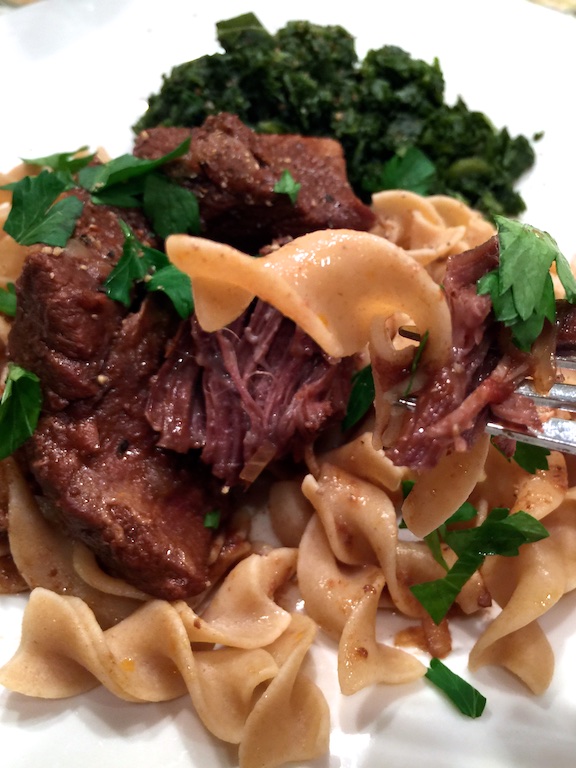 Enjoy everyone and thanks for visiting!  And if you haven't already…please don't forget to subscribe to Laura's Choice!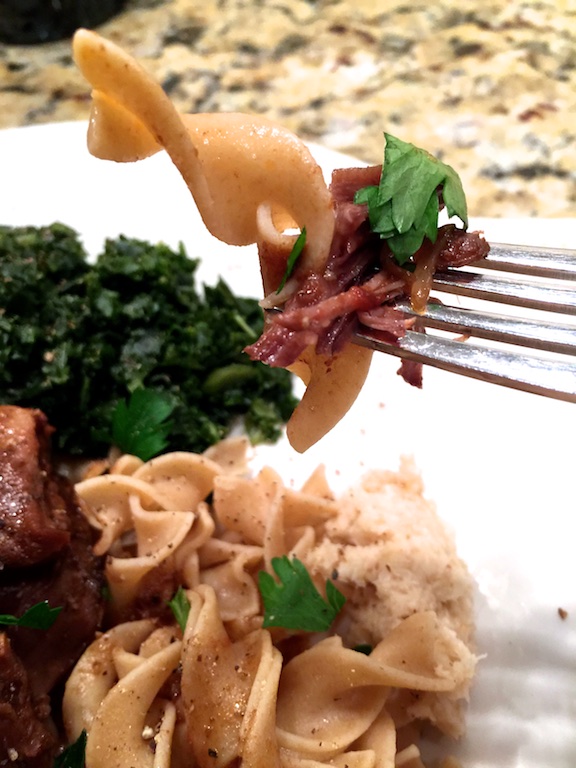 Coat slow cooker crock with cooking spray

Place trimmed pot roast inside cooker

Sprinkle with french onion soup seasoning mix

Cook on low for 7-8 hours or high for 3-4 hours

Serve over egg noodles, rice, or potatoes.

I frequently have spinach on the side and horseradish for those who like it spicy!
**You can also add mushrooms, potatoes, and carrots to recipe if you want a little extra something in there! My family likes it best plain…:o)!